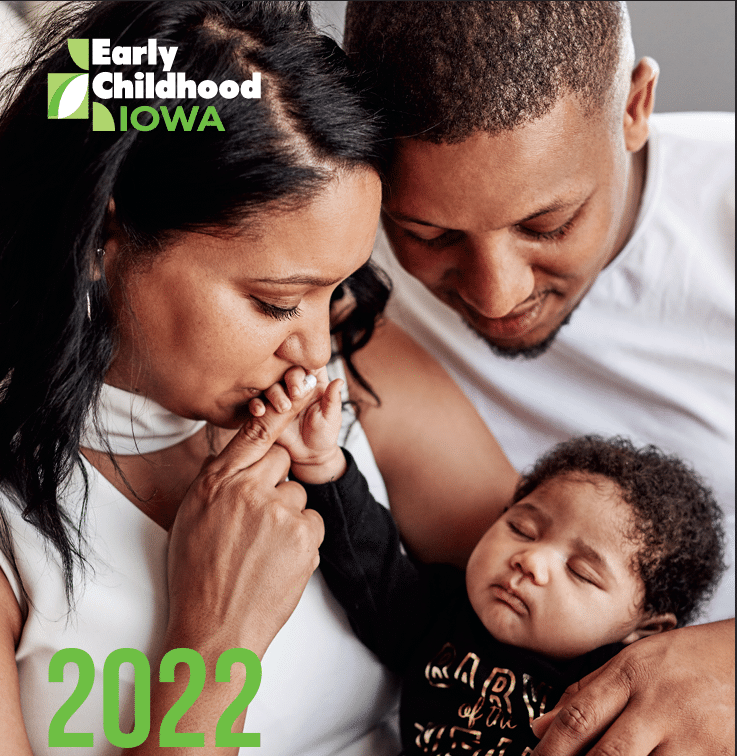 15 Feb

Iowa's Strategic Plan for Early Childhood Focuses on Evidence-based Decision-Making

The recently released update to Early Childhood Iowa's 

"We are ECI" Strategic Plan 

2023-2026

 is a showcase of the committed partnerships across our statewide systems in improving services and outcomes for Iowa's youngest children. We are proud to be partners in this work, as ECI has provided a fruitful forum for growing the mission and vision of I2D2. As we are now strategically situated as part of this central system for Iowa, we look forward to working with state partners to continue advancing a coordinated infrastructure that infuses data-based discussions and decision-making processes throughout the early childhood system (Goal 1 of the Strategic Plan).

As part of this ongoing work, we are pleased to have supported ECI's recently released annual report (

2022 FY Report)

. Through the ECI Results Accountability workgroup, this report now includes updated statewide indicators that reflect data-based discussions in the last several years using I2D2 data assets. These indicators were improved to include more relevant data elements and sources in this recent release, and also include several central elements from I2D2's integrated data work over the last few years.

To ensure that our work is also reaching the hands of local community members and stakeholders who need more accessible data to inform their work, these updated indicators were also incorporated into the most recent update of

 

IA Data Drive

.

 We are grateful for all the feedback from ECI Local Area Directors, in particular, who have been utilizing this tool in their community planning efforts. We hope you continue to share with us what's working and areas we can continue to advance in support of Iowa families.

Thank you and stay tuned, as I2D2 looks forward to the next year and our ongoing collaboration with Early Childhood Iowa and all of our state partners.